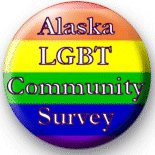 by Shelby Carpenter / Crossposted at Alaska LGBT Community Survey

During the 2009 battle over Anchorage Ordinance 64 — which would have added sexual orientation and gender identity to the Municipality of Anchorage's equal rights code — one thing we heard from the opposition again and again was that there was no "proof" that discrimination was a problem that needed to be addressed. So this fall, a group of concerned community members and organizations came together to brainstorm how to compile this kind of information about the LGBT community in Alaska—both so that we can provide policymakers with accurate information, and so that we ourselves more fully understand the needs of our community. Thus, the Alaska LGBT Community Survey Task Force was born.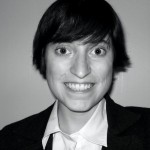 The Task Force will complete two important surveys over the coming years. Our broader, more long-term project is the Alaska LGBT Community Statewide Survey, which will provide an extensive profile of the LGBT community all across the state. Over the next six months, however, our focus is the Anchorage Discrimination Survey, which will focus exclusively on experiences of bias and discrimination by LGBT people in Anchorage. Please look for the survey in early 2011! We need as many respondents as possible, and all answers will be completely confidential. You can find more information about the survey at alaskacommunity.org.

I will be serving as Project Manager for the survey, so please also feel free to reach out to me by phone at (907) 263-2006 or by email at scarpenter@akclu.org about any questions you may have.

Shelby Carpenter is the LGBT Public Policy Director for the American Civil Liberties Union of Alaska, and is Project Manager of the Alaska LGBT Community Survey Task Force.